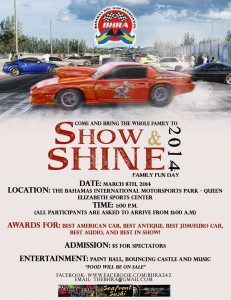 There will be a raffle every hour for prizes at the event so come early to win….
Prizes include: Dinner for 2 at Sea Front Sushi, 5 gallons of 110 Race Fuel, 2 – 1 hour Dyno Sessions, A free car Service by B.A.M Service. Phone cards and more. Tickets are $2 at the gate or at the DJ booth.
Participants also receive a special discount at the gate. (Driver of the vehicle participating)
We would like to thank our sponsors: Sea Front Sushi, Playground Paintball Arena, Grandstand Audio Visual, B.A.M Service, and those that wish to remain anonymous.
Be there. It will be one not to miss…. Spectators are only $5 and Kids are FREE!!!!! Food and Drinks will be on sale… Fun activities provided by The Playground Paintball Arena.
Gates open at 11 a.m. for Participants and 1 p.m. for spectators. COME AND ENJOY!!!!!