NMC News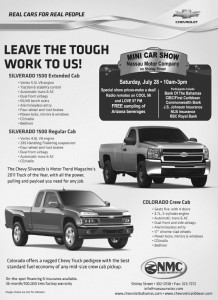 Find out more about the Colorado here… and the Silverado here…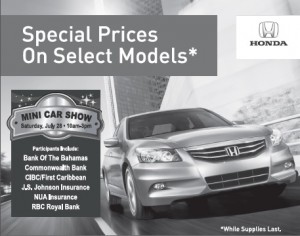 Find out more about the Accord here…
Step right up to the MINI CAR SHOW at Nassau Motor Company on Shirley Street!
One day only – Saturday, July 28, from 10am to 3pm.
Get special show prices on every model in stock – plus on-the-spot financing and insurance with Bank of The Bahamas, Commonwealth Bank, CIBC/First Caribbean, J.S. Johnson Insurance, NUA, Insurance, RBC Royal Bank and Scotiabank.
Listen to the radio remotes on COOL 96 and LOVE 97 FM on the 28th and hurry down to NMC.
There'll be FREE sampling of Arizona brand beverages, and other giveaways.
Get a demonstration, take a test drive, make deal and take the wheel at Nassau Motor Company on Saturday July 28!
Hope to see you there!
On Saturday, July 28, 2012 Nassau Motor will be hosting several banks and insurance companies on site at our Shirley Street offices for your convenience.
You don't want to miss the deals, and the convenience.
Check back for more details this coming Friday.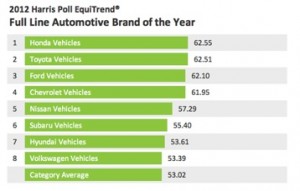 According to the 2012 Harris Poll Equitrend Automotive Scorecard  Honda is "America's Favorite Full Line Automaker".
Stop by our showroom on Shirley Street for a demonstration and test drive in your favourite Honda.
Get a copy of the report (pdf) here…