NMC News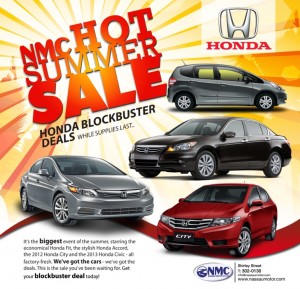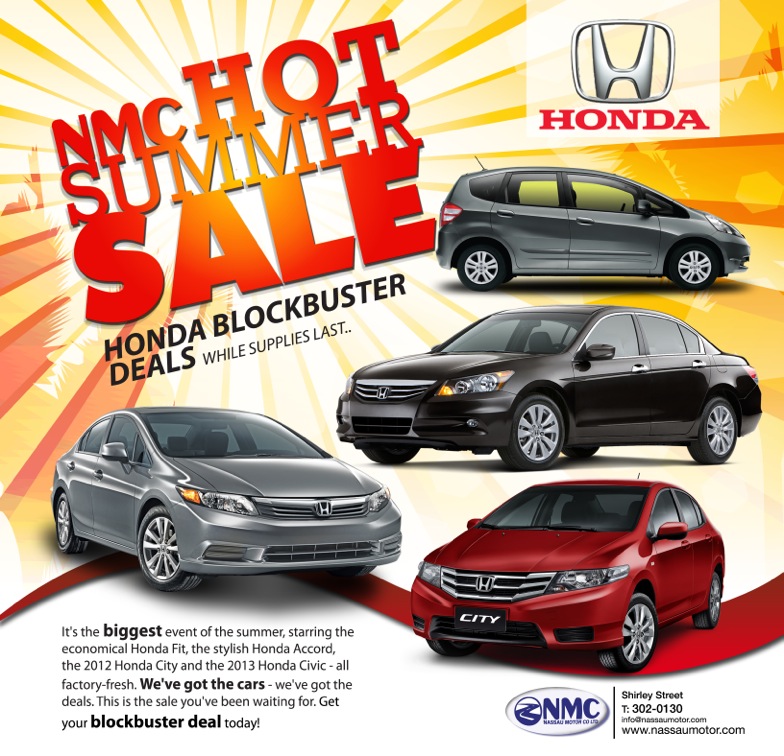 We regret to advise that our telephone are not working.
This has been reported to BTC and they advised the repair might take 2 – 3 business days.
In the meantime please e-mail us as follows:
servicewriter "at" nassaumotor.com
partsorder "at nassaumotor.com
sales "at" nassaumotor.com
info "at" nassaumotor.com
We will respond ASAP.
You can also fax us at (242) 323-7272.
We apologise for any inconvenience caused.
The Bahamas Hot Rod Association invites you to its 1st ever Show and Shine July 10th, 2013. The event will be held at the site of the Motor-sports Park that is currently under construction. They are inviting all cars that want to participate; the roll in starts at 1. $10 Entrance includes a choice of hot dog or hamburger, chip and a soft drink or water. $5 entrance with no food or drink included. Parking also available for persons just going to enjoy the event.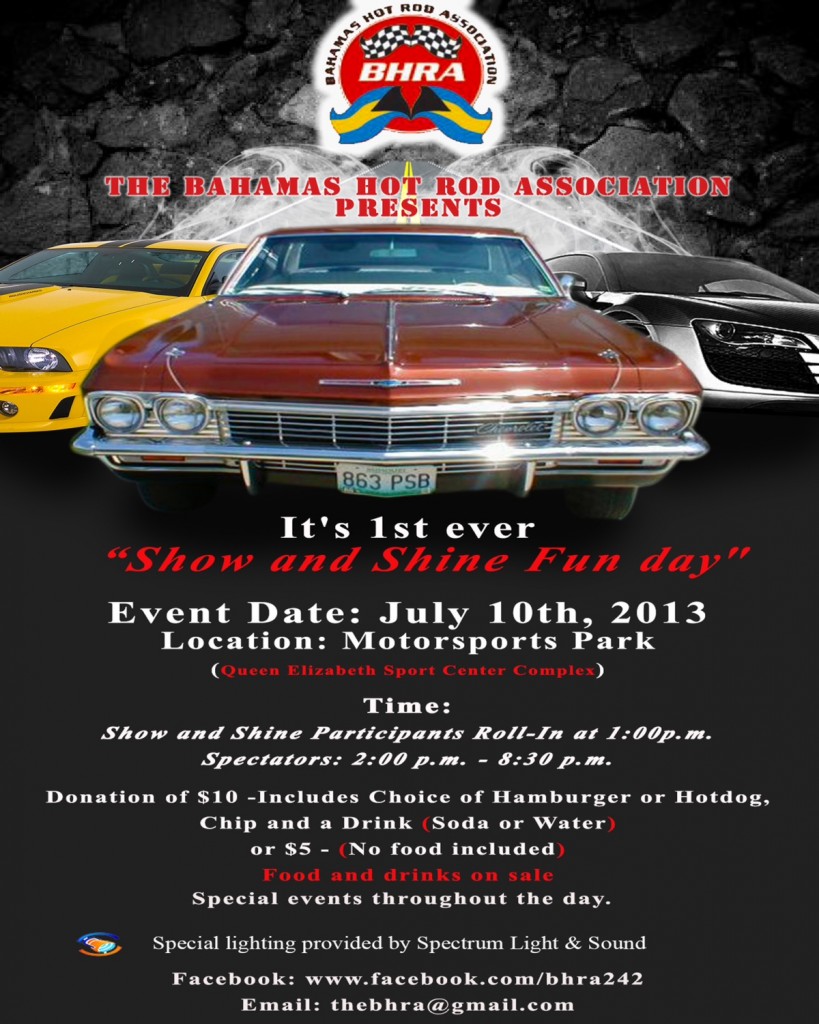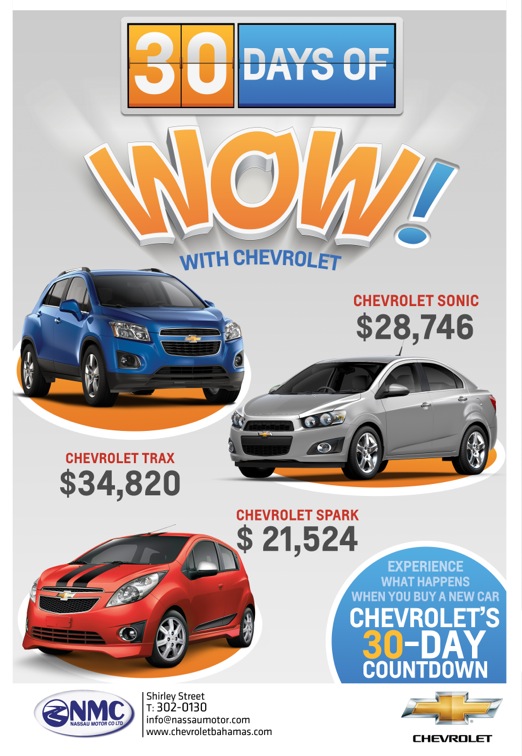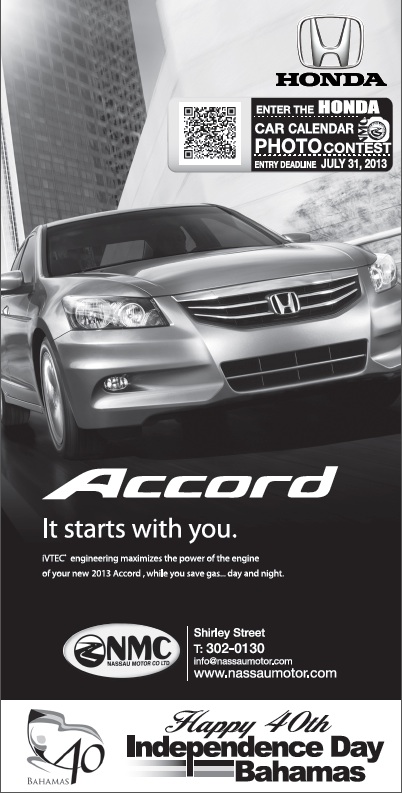 We read the recent press interview with Mr. James Smith, former Governor of The Central Bank of The Bahamas, and thought it might be useful to point out that automotive companies are on price control (vehicles and parts), so have nowhere to increase goods to compensate for this increased cost of doing business with higher business license taxation.
In addition, auditors have informed us that there are limited means to "legally minimise" taxes as suggested.
It might also be of interest to note that as companies with a high turnover and minimal profit like the automotive industry, the Business License Tax comes directly off the bottom line. In some cases the new taxes will amount to more than net profit, without drastic measures that might include layoffs, salary and benefit cuts etc. Measures many automotive firms have been avoiding as good corporate citizens. Could closure be far behind for some struggling enterprises?
New vehicle sales, the industry's bread and butter, dropped 62% in 2008 and most of us have been struggling to recover ever since. There are two retailers that are currently enjoying good levels of sales, so they might still remain profitable after paying the additional taxes, but as the old saying goes, the wind does not blow in the same direction all the time.
Obviously if taxes were applied on net profit rather than gross sales this would be a more reasonable approach.
One final point. The industry has been hit with the double whammy of increased import taxes on fuel efficient vehicles which might have a further negative impact on sales.
We are hopeful that some rationalisation will be brought into the revised system that could potentially cause harm to businesses, our associates, and by extension the economy.
BAHAMAS MOTOR DEALERS ASSOCIATION