NMC News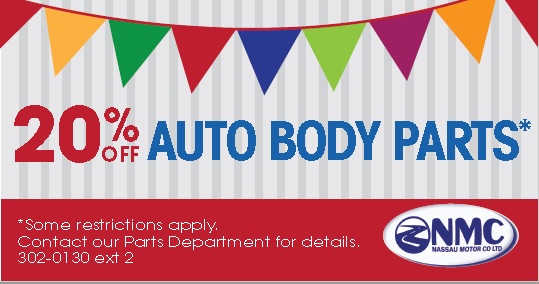 TORRANCE, Calif. – The all-new Honda Clarity Plug-in Hybrid and Honda Clarity Electric will make their worldwide debut at the 2017 New York International Auto Show. The two all-new, electrified Honda vehicles will make Clarity the first vehicle series to offer customers an expanded array of electrified vehicle choices with fuel cell, battery electric and plug-in hybrid powertrains wrapped in a sporty, spacious and comprehensively equipped five-passenger midsize sedan.
The Clarity series is at the vanguard of Honda's commitment to address society's energy and environmental concerns as the company expects significant growth in sales of electrified vehicles. Honda has announced its intention to make two-thirds of its global auto sales from electrified vehicles by 2030.
The official teaser sketch of the Clarity series released today includes the never-before-seen Clarity Plug-in Hybrid and Clarity Electric flanking the currently available Clarity Fuel Cell. As the next progression of Honda's dynamic styling for electrified products, each Clarity variant has a low, wide aerodynamic body with unique design elements. Combined with elegant and advanced exterior styling, the Clarity series boasts spacious interiors outfitted with premium, environmentally-responsible materials. Offering Honda "fun-to-drive" DNA, each Clarity variant provides a smooth, quiet and premium experience, with great dynamic handling plus seamless electric drive torque and acceleration. The Clarity series also features advanced technologies, including Display Audio with Android Auto™ and Apple CarPlay™, and standard Honda Sensing™ safety and driver-assistive technologies.
DETROIT — With more than 2.7 million sold last year, compact SUVs are the largest vehicle segment in the U.S., and customers want passenger and cargo space that fits their lifestyle without compromising on fuel efficiency.
That was the task for the Design and Aerodynamic teams working on the shape of the all-new 2018 Equinox: to create an all-new compact SUV that is a perfect balance of style, function and efficiency.
"Working closely with the aerodynamics team, we were able to craft a final design that is the ultimate win-win scenario," said Jeff Perkins, Equinox design manager. "Together we reached the aerodynamic goals intended to give the new Equinox an efficiency-enhancing edge on the highway with the sculpted look and cargo space we set out to achieve."
Read more here…
2017 Honda CR-V
2017 Honda HR-V
2017 Honda Odyssey
2017 Honda Pilot
Four 2017 Honda models, the CR-V, HR-V, Pilot and Odyssey were each named as Best Family Cars of 2017 by the experts at Kelley Blue Book. Vehicles in the three categories of Two-Row SUV, Three-Row SUV and Minivan were extensively tested and evaluated by the expert editors at Kelley Blue Book. They focused on safety, value, reputation, driving manners, comfort and convenience, cargo versatility, technology, and fit of various rear-facing and forward-facing child safety car seats when choosing the vehicles that best meet the needs of today's families.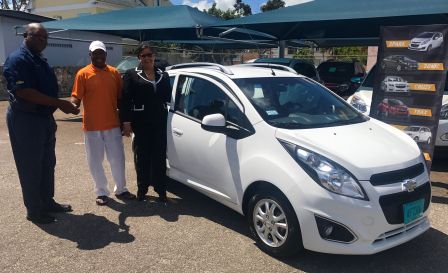 The winners of Nassau Motor Company's 77th anniversary 'Sweetheart Deal' drawing were handed the keys to their free Chevrolet Spark recently.
Herman and Cheryl Russell bought a 2015 Chevrolet Cruze from NMC earlier this year. The purchase made them eligible for the drawing for a 'Sweetheart Deal' car giveaway.
"The Cruze was the sixth car the Russells have bought from us over the years," said Director/Operations Manager Rick Lowe. "It was a pleasure for us to reward them with a free vehicle. The fuel-efficient Spark is a super second car for urban transportation."
NMC is continuing its 77th anniversary promotions with special discount pricing on all Chevrolet models in stock. In addition to the Spark, these include the Trax compact SUV, the Captiva mid-size SUV, the Sonic and Cruze sedans, the Tahoe full-size SUV and Silverado pickup.
As a full service automobile company, NMC represents General Motors, Honda and ACDelco in the Bahamas. Founded in 1940, the company maintains a sophisticated service facility and well-stocked parts department.
NMC Chevrolet brand manager Forrestall Dorsett hands over the keys to a FREE 'Sweetheart Deal' car to longtime customers Herman and Cheryl Russell.