NMC News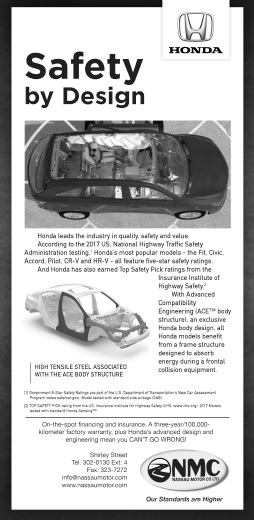 While rough road conditions seem unavoidable this time of year, Chevrolet engineers have developed the following tips and tricks to help you and your car survive pothole season.
1. Look Ahead and Slow Down – Pothole season can do damage, but being alert can help you avoid potholes. Look ahead and scan for potential potholes and avoid when you can safely do so. If you cannot avoid them, slow down. Hitting a pothole at a higher speed increases the likelihood of damage to your vehicle.
2. Watch Out for Water – Hiding beneath puddles can be even deeper potholes. After rain and snow, it's best to avoid puddles that pose a risk to more damaging potholes.
3. Check your tire pressure – Properly inflating your tires can make a significant difference in avoiding damage caused by potholes. Maintaining the manufacturer's recommended tire pressure is key. If your tire is underinflated a pothole can cause a rupture. Overinflated tires are also more susceptible to damage from a pothole.
4. Check Your Car For Damage – In the event that you do hit a pothole, be sure to check your car immediately for any possible damage. Assessing damages earlier prevents further damage to your car.
5. Know What to Look For – Potholes can cause more than just tire damage. Damage can also be done to tire rims, exhaust systems, alignment, and more. If you feel as if your car is making noises, pulling in one direction or operating irregularly be sure to take it into a professional to be assessed.
6. Help Your Fellow Drivers – Report any potholes to your city, county or state transportation authorities. In some cases, you may be able to receive reimbursement for repair costs.
7. Be Prepared  – Make sure there's a car jack and a lug wrench in your vehicle and that the spare tire is inflated to its proper pressure in case you need to change a flat.
We also captured photos and broll of vehicles navigating potholes to demonstrate current road conditions.
ABOUT CHEVROLET
Founded in 1911 in Detroit, Chevrolet is one of the world's largest car brands, doing business in more than 100 countries and selling more than 4.0 million cars and trucks a year. Chevrolet provides customers with fuel-efficient vehicles that feature engaging performance, design that makes the heart beat, passive and active safety features and easy-to-use technology, all at a value. More information on Chevrolet models can be found at www.chevrolet.com.
TORRANCE, Calif. – For the third consecutive year Honda has been named as the Best Value Brand: Non-Luxury Brand by Kelley Blue Book in its 2017 Brand Image Awards. Honda vehicles were noted for their reliability, refinement and exceptional resale value. The Kelley Blue Book Brand Image Awards recognize automobile manufacturers' successes in fostering and retaining brand attributes that customers appreciate and pay attention to when considering the purchase of a new vehicle.
About Honda
Honda offers a full line of reliable, fuel-efficient and fun-to-drive vehicles with advanced safety technologies sold through over 1,000 independent U.S. Honda dealers. The Honda lineup includes the Fit, Civic, Accord and Clarity Fuel Cell passenger cars, along with the HR-V, CR-V and Pilot sport/utility vehicles, the Ridgeline pickup and the Odyssey minivan.
Honda has been producing automobiles in America for 34 years and currently operates 19 major manufacturing facilities in North America. In 2016, more than 96 percent of all Honda vehicles sold in the U.S. were made in North America, using domestic and globally sourced parts.
4/26/2017
Material becomes coats for the homeless, car parts and air filters
DETROIT – General Motors is adding 2 million water bottles from Flint, Michigan residents into its Do Your Part water bottle recycling initiative. The company partnered with Schupan Recycling to collect the bottles. The plastic is washed, flaked and turned into fleece to make three products: Chevrolet Equinox V-6 engine covers, insulation for The Empowerment Plan coats for the homeless, and air filters for 10 GM plants.
The program engages a supply web of 11 organizations and reduces landfill waste. The resulting social impact contributes to the initiative's progress and expansion.
GM supplier Filtration Services Group involved the N.E.W. Life Center in Flint to make air filter panels from the 9,000 square feet of fleece created since Do Your Part launched in April. After at-risk individuals participate in programs dedicated to employment preparation or life change, this nonprofit training center employs them to further develop their skills.
GM is donating enough insulation for The Empowerment Plan's seamstresses — formerly homeless women — to make 6,500 coats that transform into sleeping bags that are given to those in need at no cost. The nonprofit trains their employees in lean manufacturing and teaches them soft and hard skills to propel them to bigger and better opportunities.
"We're committed to proving to employers that formerly homeless people can be a skilled talent pool," said Veronika Scott, founder and CEO of The Empowerment Plan. "The end product is more than a coat: It empowers women to take control of their lives and provides the path to long-term, sustainable jobs."
Scott says GM's insulation provides the warmth needed for the homeless to withstand cold nights. Each coat contains 31 water bottles. The GM Foundation also supports The Empowerment Plan, providing it with $220,000 since 2013.
An estimated 1.2 million bottles from five GM facilities throughout metro Detroit and Flint supplemented the significant volumes coming from the Flint community. The company recently added its Romulus Powertrain plant to the program. While many employees bring reusable water bottles to work, all of GM's facilities provide water bottle recycling. Employees at these Michigan sites know exactly what the bottles will become when they throw the bottles in the recycling bins.
"People want to do the right thing," said John Bradburn, GM global waste reduction manager. "The Do Your Part recycling initiative is a way our employees and communities can connect their individual actions to broader social and environmental causes."
Learn more about these water bottles' transformation at doyourpart.gm.green.
General Motors Co. (NYSE:GM, TSX: GMM) and its partners produce vehicles in 30 countries, and the company has leadership positions in the world's largest and fastest-growing automotive markets. GM, its subsidiaries and joint venture entities sell vehicles under the Chevrolet, Cadillac, Baojun, Buick, GMC, Holden, Jiefang, Opel, Vauxhall and Wuling brands. More information on the company and its subsidiaries, including OnStar, a global leader in vehicle safety, security and information services, can be found at http://www.gm.com.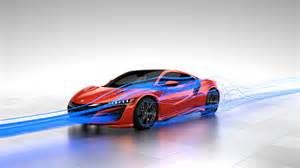 Apr 20, 2017
Project will lead to advances in product development and enhanced testing for production and race vehicles
New facility to be located at Transportation Research Center (TRC) in Ohio
MARYSVILLE, OH – Honda today announced a new investment of $124 million to establish a multifunctional aeroacoustic wind tunnel facility to advance vehicle innovation and enhance the world-class testing facilities at the Transportation Research Center (TRC), in East Liberty, Ohio. The groundbreaking is slated for the late summer of 2017.
"This new facility will further enhance our ability to efficiently create products of the highest quality for our customers," said Frank Paluch, president of Honda R&D Americas, Inc.  "It will be integral to our aerodynamic and aeroacoustic R&D activity, which spans from advanced research and computer simulation, through scale-model and full vehicle development, to production vehicle performance assurance. And all of this is being done right here in the U.S."
The new aeroacoustic wind tunnel facility will reinforce Honda's commitment to developing fuel-efficient and fun to drive performance-based vehicles.  The wind tunnel will utilize a unique interchangeable belt system capable of testing both production vehicles and racecars.  It features a five-belt rolling road system designed for the development of production vehicles and a second, single/wide belt system designed for testing high-performance sports cars and purpose-built race vehicles. Wind speeds of up to 192 mph can be produced in the tunnel.
"This innovative and industry leading asset provides us with another distinct reason for our customers to take advantage of the world-class testing facilities we have in Ohio at TRC," said Mark-Tami Hotta, president and CEO of the Transportation Research Center.
The aeroacoustic wind tunnel facility will have space for four secure and confidential customer bays, providing the opportunity for use by customers other than Honda.
The advanced acoustic design will drive the next generation of wind noise reduction by utilizing a strategic system of microphones and cameras set up to measure and identify potential noise issues on both the exterior and interior of a vehicle during the development stage.
Honda of America Mfg. purchased TRC from the State of Ohio in January 1988. The Ohio State University was a major beneficiary, as $6 million of the sale went to the College of Engineering at Ohio State to establish a transportation research endowment fund. TRC has continued to operate as an independent testing and research facility with surplus funds from the operation of TRC funding other endowments at the College of Engineering. To date, more than $54 million generated by TRC has gone to Ohio State to support and advance transportation research. This relationship is evident in the wind tunnel project as well, with Ohio State investing in faculty, staff and students to work alongside Honda researchers at TRC.
Honda in Ohio
Honda's rich history in the state of Ohio began in September 1979 with the production of motorcycles in Marysville, Ohio. In November 1982, Honda became the first Japanese automaker to begin automobile production in the U.S. at its nearby Marysville Auto Plant.  Construction of an engine plant in Anna, Ohio and a second Ohio auto plant located in East Liberty quickly followed these operations. A third automotive plant, the Performance Manufacturing Center in Marysville, Ohio, started the exclusive global production of the 2017 Acura NSX last year, the only supercar designed, developed and manufactured in the U.S., produced using domestic and globally sourced parts
Located near the Ohio manufacturing plants, Honda R&D Americas Ohio Center is Honda's largest R&D Center outside Japan and is responsible for creating advanced products and technologies that provide new value to Honda and Acura customers. HRA has the capability of "complete product creation" – developing all-new products, starting from market and technology research and design styling through engineering design, prototype fabrication and testing and support for mass production preparation.
Today, Honda operates 13 companies in Ohio, producing a wide range of Honda and Acura automobiles, automobile engines and transmissions using domestically and globally sourced parts.  The company has continued to expand local production, and since 1982, has manufactured over 17 million automobiles in the state.
About the Transportation Research Center Inc. (TRC)
The Transportation Research Center Inc. (TRC) is the leading independent automotive testing facility and proving grounds in the U.S., specializing in research and vehicle testing. On 4,500 acres of land and strategically placed approximately 40 miles outside of Columbus, Ohio, TRC Inc. operates 24/7, conducting brake, crashworthiness, durability, fuel economy, emissions, handling, and performance testing, and ensures the highest level of safety and security for its multiple customers. TRC Inc.'s experts collaborate with industry partners, such as The Ohio State University, to develop future mobility solutions for passenger and commercial vehicles, including autonomous and active safety technologies. As a multi-user facility, the TRC Inc. team focuses on the complex needs of its various domestic and international customers by providing mobility solutions to develop better vehicles, better drivers, and better roadways.
This article was originally published on FEE.org. Read the original article.
The internal-combustion engine is widely believed to have been an environmental disaster. It has been accused of harming our health by reducing air quality and contributing to what is currently claimed to be the most threatening of all environmental problems, global warming. But long before carbon dioxide was declared a major pollutant, a car was smashed with sledgehammers by students in Seattle during the first Earth Day on April 22, 1970. Al Gore called for eliminating the internal-combustion engine within 25 years in his 1992 book Earth in the Balance (only ten years left). Others, not worried about offending voters in Detroit, are less restrained in the criticism. Someone named Royce Carlson states in an Internet posting that because of "one hundred years of gasoline and diesel internal combustion engines . . . our air is polluted, . . . and we are destroying the environment." A 2006 article in the Vancouver Sun reported that "more than half of British Columbia drivers believe that cars are destroying the environment.
In fact, everyone concerned with a clean and healthy environment—and that includes far more people than those vocally claiming to be environmentalists—should be enthusiastic fans of the internal-combustion engine because of the important contributions it has made to environmental quality. The environmental benefits we realize from the engine have long been clear to anyone who bothered to notice. And these benefits have become more obvious because of an article in The Independent, a respected British newspaper (http://tinyurl. com/ys5srd). The article was based on a study by the United Nations Food and Agriculture Organization ("Livestock's Long Shadow—Environmental Issues and Options"), which found, quoting the newspaper, that "livestock are responsible for 18 percent of the greenhouse gases that cause global warming, more than cars, planes and all other forms of transport put together." The problem begins in the digestive systems of livestock and ends up as flatulence.
The internal-combustion engine began improving the environment, however, long before global warming became a concern. Consider the fact that in 1900 a large percentage of the available horsepower really was horse power, or mule power, or ox power. As the power of the internal-combustion engine began to be substituted for animal power in the early 1900s, we began to substitute the emissions coming out of the tailpipes of cars and trucks for those coming out of the tailpipes of animals. The result was that the environment started becoming far cleaner and healthier.
Consider horse manure's effect on the environment and health of New Yorkers in 1900. Robert Fogel, a Nobel Prize-winning economic historian, writes:
We complain a lot about air pollution today, but there were 200,000 horses in New York City, at the beginning of the 20th century defecating everywhere. And when you walked around in New York City, you were breathing pulverized horse manure—a much worse pollutant, than the exhausts of automobiles. Indeed in the United States, the automobile was considered the solution to the horse problem because pulverized horse manure carried a lot of deadly pathogens.
No serious person denies that photochemical smog from gas-powered vehicles is a health risk. It would be silly to do so. It would be even sillier, however, to deny Fogel's observation that the air and water pollution from horse manure was a far greater health risk than the pollution from cars and trucks. Diseases such as cholera, typhoid, typhus, yellow fever, and diphtheria were responsible for the deaths of tens of thousands of Americans in the early twentieth century. As cars and trucks began replacing horses and other beasts of burden, these deaths began to decline dramatically. Medical improvements get some of the credit, but most of the credit during the early decades of the twentieth century goes to the reduced filth in the environment from animal waste.
The environmental benefits from the internal-combustion engine have not been confined to towns and cities. Before the power of internal combustion was harnessed, beasts of burden were adding greatly to the pollution generated by meat-producing animals, such as cows, pigs, and chickens in agricultural communities. By eliminating the need for horses, mules, and oxen on farms, tractors, trucks and other types of gas-powered farm machinery limited the problem of animal waste from agriculture almost entirely to feed lots that environmentalists, with justification, still complain about. It would be nice to hear them acknowledge that they would have even more to complain about without the internal-combustion engine.
Another environmental benefit that internal combustion seldom receives credit for is that it eliminated the need to grow food for millions of farm animals. It has been estimated that in 1910 about 25 percent of U.S. acreage devoted to growing crops was being used to grow food for the farm animals that were soon replaced by motorized farm equipment. Much of that land is now forestland, with the number of trees absorbing the greenhouse gas carbon dioxide much greater than it would have been without the internal combustion engine.
Based on the animal waste and the diseases that have been eliminated by the internal-combustion engine, plus the additional forestland it has made possible, environmentalists should be celebrating motorized vehicles on Earth Day instead of destroying them with sledgehammers. And the reason for celebrating internal combustion is even stronger now that we have evidence that by eliminating all those barnyard animals, the engine has also eliminated vast amounts of methane from animal flatulence—a gas with far more greenhouse potency than the carbon dioxide produced by gasoline engines.
No Credit Given
Yet with respect to the UN report, the mainline environmentalists are not giving the internal-combustion engine any credit for reducing greenhouse gases. Instead, they are pointing their fingers at meat eaters, with some recommending vegetarianism as the best way to combat global warming. From a report written for EarthSave International, we read, "Arguably the best way to reduce global warming in our lifetimes is to reduce or eliminate our consumption of animal products" (quoted in the February 20, 2007, Christian Science Monitor, http://tinyurl.com/3997wc). What is not mentioned is that if the vegetarian solution were taken seriously, it would increase the environmental benefits provided by the internal-combustion engine. Imagine the extra animal manure and methane that would be discharged if we had to grow all those additional vegetables without motorized farm equipment.
The internal-combustion engine is certainly not pollution free—as is always the case, there is no such thing as a free lunch. Before criticizing anything for being costly, however, one should always ask the question—compared to what? When this question is taken seriously, the environmental record of the internal-combustion engine is impressive by virtue of its being far less polluting than the animals it replaced. Furthermore, gasoline-powered engines are less polluting today than they were a few years ago, and they will be less polluting in a few years than they are today. And the less intrusive government is with yet more commands and controls in response to every problem, real or imagined, the sooner an even-less-polluting power technology will replace internal combustion. Until then, let's give the internal-combustion engine the respect it deserves for its contribution to a cleaner and healthier environment.
Download a pdf of the article from 2007 here…
---
Dwight R. Lee is the O'Neil Professor of Global Markets and Freedom in the Cox School of Business at Southern Methodist University.