NMC News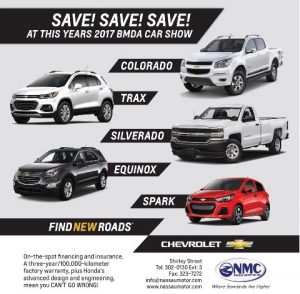 ACDelco® SYNTHETIC BLEND MOTOR OIL is formulated to
improve fuel economy, engine protection and provide the
performance modern engines need. ACDelco dexos1 synthetic blend
has excellent wear protection and outstanding resistance to thermal
breakdown at operating temperature.
* The dexosTM Specification and Trademarks are Exclusive to General Motors, LLC.
AVAILABLE NOW AT NMC PARTS DEPARTMENT, SHIRLEY STREET.
NMC IS THE EXCLUSIVE DISTRIBUTOR OF GENUINE ACDELCO PRECISION PARTS & SUPPLIES
NMC PARTS DEPARTMENT, Shirley Street • 302-0130, partsorder "@" nassaumotor.com, www.acdelcobahamas.coM
DETROIT — General Motors said it plans to launch a mix of at least 20 new all-electric and hydrogen fuel cell vehicles globally by 2023, including two in the next 18 months.
The all-electric and fuel cell vehicles represent a "two-pronged" approach to the automaker's vision of an autonomous, zero-emission future that was recently announced by GM CEO Mary Barra.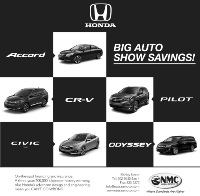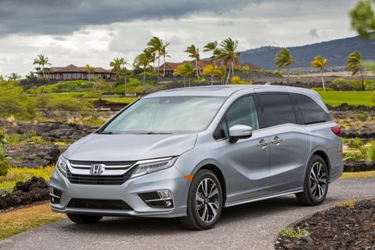 "Honda's redesigned 2018 Odyssey minivan picked up a Top Safety Pick+ from the Insurance Institute for Highway Safety and a five-star Overall Vehicle Score from the National Highway Traffic Safety Administration…."