NMC News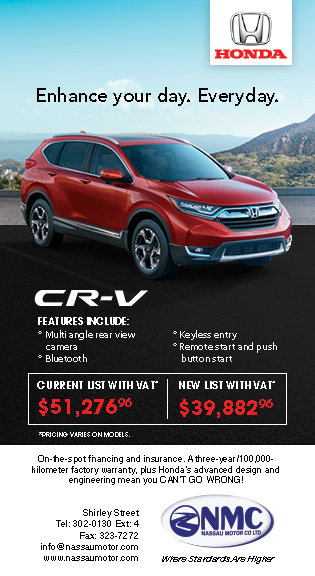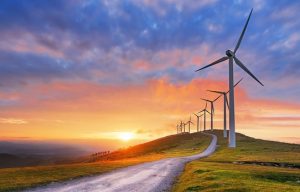 As part of an ongoing commitment to operate with clean energy, General Motors is buying a total of 200 megawatts of wind energy from Ohio and Illinois wind farms. Once the turbines come online by the end of 2018, renewable energy will power 20 percent of GM's global electricity use.
This operation will allow GM to build more vehicles with wind energy. Additionally, all of GM's Ohio and Indiana manufacturing facilities will meet their electricity needs through 100 percent renewable energy. These include those that build the Chevrolet Cruze and Silverado and GMC Sierra light-duty pickup trucks.
"Congratulations to GM on this huge progress leap – a fantastic show of commitment at Climate Week NYC, and all achieved in just a year since the company joined RE100," said Helen Clarkson, CEO, The Climate Group. "GM vocally champions the compelling business case for renewables and shares learnings with other companies. It shows other companies what's possible."
The new wind deals are enough to meet the electricity needs of Fort Wayne Assembly, Marion Metal Center and Bedford Casting plants in Indiana and Lordstown Assembly, Defiance Casting Operations, Parma Metal Center and Toledo Transmission plants in Ohio.
"Technology is driving solutions for mobility and safety in our vehicles, as well as the new energy solutions that build them," said Gerald Johnson, GMNA vice president of Manufacturing and Labor. "This is the way we do business: offering vehicles that serve our customers' lifestyle needs, while providing sustainable solutions that improve our communities."
GM is leveraging energy efficiency and a mix of onsite and offsite renewable energy solutions to reach its 100 percent renewable energy goal by 2050. The company's four-part strategy acknowledges how its energy and product strategies intersect. As GM works toward advancing zero emissions vehicles, it makes business sense to create a cleaner grid on which to drive them. The company uses EV batteries in tandem with a solar array to power an office building at its Milford Proving Ground in Michigan and is researching the use of fuel cells as energy storage in the future.
"We're helping provide solutions to green the grid through these new renewable energy deals and sharing best practices with other companies so they too can reduce risk and energy costs," said Rob Threlkeld, GM global manager of renewable energy. "With a pragmatic strategy, companies can turn ambitious renewable energy goals into action and scale quickly."
Altenex, an Edison Energy Company and independent renewable energy advisor, supported GM in the negotiation of the power purchase contracts. GM will be the sole user of the Northwest Ohio Wind farm, a 100 MW project owned by Starwood Energy Group. Swift Current Energy will provide 100 MW from its HillTopper Wind Project in Logan County, Illinois.
GM has used renewable energy for decades, saving about $5 million annually as a result. Renewable energy use supports a resilient grid, while offering more stable energy pricing. GM made its first wind purchase in 2014 for several of its Mexico operations, followed by deals supporting Texas wind farms for 30 and 50 megawatts of energy. The company uses solar power at 26 facilities and generates electricity from landfill gas at two assembly plants.
See original post for GM here…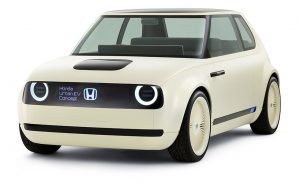 Electric concept car wins global award for outstanding automotive design
International judging panel comprised of 12 journalists from renowned publications
Honda R&D team recognised for making a significant contribution to the evolution of car design with Urban EV Concept
Urban EV Concept will be first production model in Honda's 'Electric Vision' strategy
Order books for new electric car based on the Urban EV Concept will open in early 2019
An international panel of automobile experts has named the Honda Urban EV Concept as 'The Best Concept Car' in the renowned 2018 Car Design Award honours, presented today as part of the Turin Motor Show.
Organised by Auto & Design magazine, the Car Design Award finalists and winners are selected and judged by a jury comprised of 12 automotive journalists from the world's most prestigious publications.
The Honda Urban EV Concept was named as a finalist in April this year, and was subsequently chosen as the overall concept car winner against nine other vehicle designs. Global recognition in the Car Design Award follows the Urban EV Concept's success in being named as Automobile magazine's 2018 Concept of the Year in January.
Honda revealed the Urban EV Concept at the 2017 Frankfurt Motor Show. The milestone design sets the direction for Honda's first battery electric for Europe, which will be introduced during late 2019,with a simple and sophisticated appearance that contrasts with the advanced technology that powers the car.
Its low and wide proportions present a sporty stance, while the contemporary styling incorporates slim A-pillars and a wide windscreen that appears to sweep around the entire front end of the cabin. Entry and exit from the vehicle is via rear-hinged coach doors. At the front of the Urban EV Concept, interactive multilingual messages can be displayed between the headlights, including greetings, advice for other drivers on the road, or charging status updates.
The interior is equally inviting, with natural materials and an open-plan cabin that features front and rear bench seating. Natural grey fabric and wood finish accents create the relaxed ambience of a lounge area, while a high-tech 'floating' dashboard incorporates a wrap-around screen that runs behind the console and extends into the doors.
"The Honda Urban EV Concept is a wonderfully judged piece of design which brings a much-needed sense of personality to the EV space," concludes the joint statement from the Car Design Award jury. "Its clever blending of both retro and futuristic aesthetics gives it an undeniable desirability that few can compete with."
Honda's Urban EV Concept will be the first pure electric car to go into series production under the brand's 'Electric Vision' strategy in Europe. This strategy includes the development of a dedicated electric vehicle platform, featuring fully-electric Honda powertrain technology.
"Our Urban EV Concept is the true representation of 'We make it simple' design idea, which aims to make cars closer to people's hearts," said Makoto Iwaki, Honda R&D Executive Creative Director. "I express the utmost gratitude on behalf of our entire Honda design team to the jury who valued our unique proposal, which we feel contrasts with the recent car designs. The production car based on this concept model is currently underway, which will be easy to access, fun to drive, and make everyday life more fulfilled and joyful."
In 2018, the Car Design Award celebrates its third year in a renewed format. It was originally run between 1984 and 1997, and – fittingly – Honda was the very first winner with its design for the third-generation Civic.
Order books for the production model of the Honda Urban EV Concept will open in early 2019, and the first European deliveries are set to commence towards the end of that year.
See original post from Honda here…